Freezer Repair Columbus, Ohio
Call The Appliance Man and get your freezer fixed anywhere in Columbus, Ohio!
We Fix Your Freezer!
The Applianceman Service offers experienced, factory-trained technicians specializing freezer repair. We work on all major brands including Sub Zero, Scotsman, Faber, Frigidaire, Electrolux, DCS, U-Line, Thermador, LG, Marvel, Fisher & Paykel, Bosch and more. We have provided excellent appliance repair services and first-rate customer service to homeowners in Columbus and Central Ohio. Applianceman has over 30 Years of freezer repair experience in Columbus OH!
Over 30+ years of Experience!
Call Applianceman Now: (614) 895-8017 and schedule freezer repair service in Columbus, Ohio!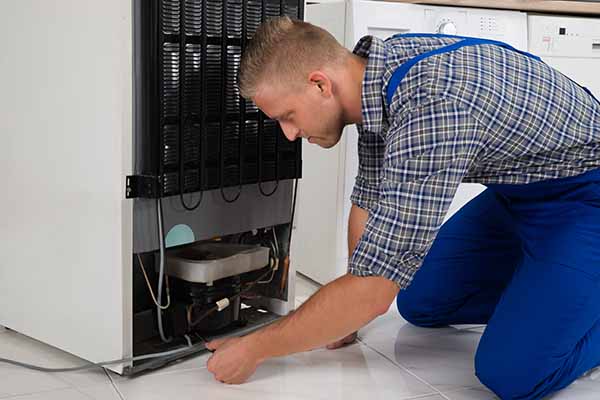 The best factory service freezer repair specialist in Columbus, Ohio!
Fun Facts About Freezers
Freezer units are used in households and in industry and commerce. Food stored at or below −18 °C (0 °F) is safe indefinitely. Most household freezers maintain temperatures from −23 to −18 °C (−9 to 0 °F), although some freezer-only units can achieve −34 °C (−29 °F) and lower. Refrigerator freezers generally do not achieve lower than −23 °C (−9 °F), since the same coolant loop serves both compartments: Lowering the freezer compartment temperature excessively causes difficulties in maintaining above-freezing temperature in the refrigerator compartment. Domestic freezers can be included as a separate compartment in a refrigerator, or can be a separate appliance. Domestic freezers may be either upright units resembling a refrigerator, or chests (with the lid or door on top, sacrificing convenience for efficiency and partial immunity to power outages).[Many modern upright freezers come with an ice dispenser built into their door. Some upscale models include thermostat displays and controls, and sometimes flat screen televisions as well.
Home freezers as separate compartments (larger than necessary just for ice cubes), or as separate units, were introduced in the United States in 1940. Frozen foods, previously a luxury item, became commonplace.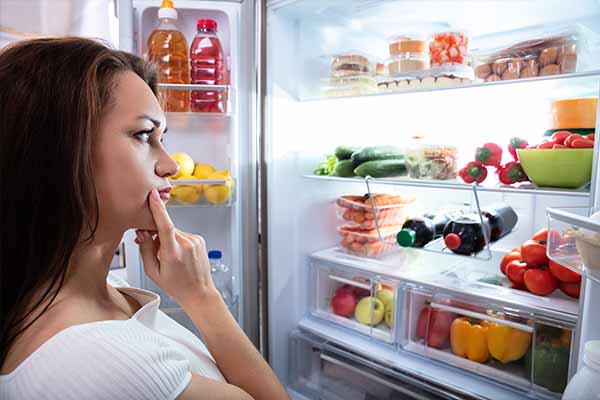 Is your freezer at the right temperature? If not, then call The Applianceman and we will fix it!
Columbus Ohio Freezer Repair Company
Need commercial freezer repair in Columbus, Ohio? Call Columbus Appliance Repair today. We service a wide range of restaurant commercial freezers including Under-counter Freezers, Back Bar Coolers, Reach-In Freezer Cabinet, Refrigerated Equipment Stand, Restaurant Freezer Cooler Combinations, Soft Serve / Frozen Beverage Dispensers and more!
Commercial Freezer Repair in Columbus, OH
We offer competitive rates for Columbus Ohio freezer repair and refrigeration repair for restaurants. We are a Columbus, Ohio area company offering freezer repair for walk in coolers and commercial freezers. Enjoy fast response times with all our refrigerator repair services. If your freezer has stopped working, a professional repair service is only a phone call away. In Columbus , Ohio, hundreds of commercial businesses rely on All Pro Repair. We handle everything from the smallest walk-in cooler to the largest restaurant freezer!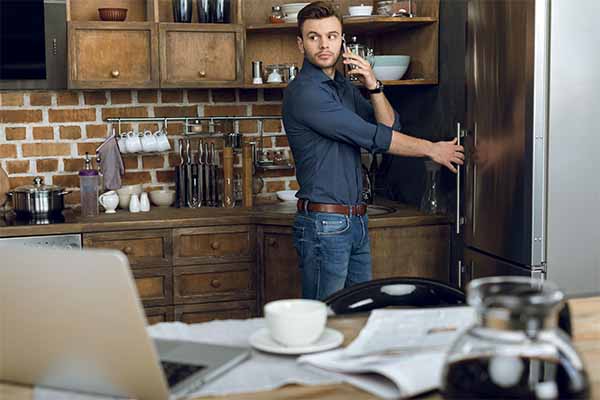 Call The Applianceman if you need freezer repair in Columbus, Ohio!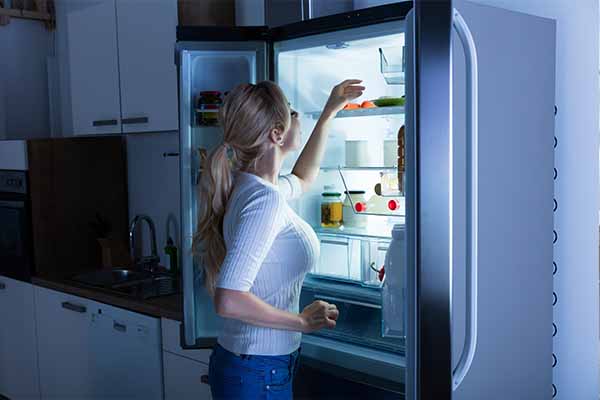 Is there something wrong with your freezer? Call The Applianceman for repair service!
Appliance Brands We Service
Applianceman Service is factory certified in the repair of many freezers.
Factory Service for These Freezer Brands
Freezer Repair in Columbus, Ohio
Average rating: 10 reviews
Jul 10, 2023
Hands down the best freezer repair service in Columbus!
Great experience! During the initial call they asked about the specific problem we were having to make sure they would have the most likely needed repair parts. We got a call the day before to confirm the appointment and actually called the morning of to offer a visit BEFORE the scheduled window. Once at our house, our tech, Karl was super friendly and efficient. He diagnosed and demonstrated the problem in a few minutes and made the necessary repair in less than an hour. Would definitely use again and recommend.
Jul 10, 2023
Keep your freezer working with 5 star service!
Andrew came out to visit us twice; one for an inspection to evaluate the problem and the other to install the custom pieces we had ordered. Our wolf over needed repair and he was the man for the job! He worked with our kitchen in the midst of renovation, found ways around problems with a great attitude and was very respectful! He was transparent with all the cost and what cost was necessary vs. desired. I would definitely recommend Andrew and Applianceman Service!
Jul 10, 2023
Best freezer repair service in Columbus, Ohio! A+++
Positive: Punctuality, Quality, Responsiveness, Value. A Big Shout-Out to The Appliance, great company, they have been looking after my fridge freezer for years. A freezer failed recently, of course this was a Friday afternoon with the prospect of the contents thawing. A helpful call and they were there with a hard to get part. Prompt, efficient, courteous and a fair price. I could not ask for more. 5 Stars.
Jul 10, 2023
Professional and high quality freezer repair service technicians!
Positive: Professionalism, Punctuality, Quality, Responsiveness, Value. After reading the reviews, both positive and negative, I called and Mike the owner answered and we set the appointment. Very curteous and professional. Paul came out to do the repair and was friendly, professional and informative and humorous. Our 4 year old dryer needed a new mother board. He ordered it and even called his office to make sure it was ordered today since it was past 3pm deadline to order since we have 2 grand kids living with us and loads of laundry to do. This was Wed and Friday as he promised he came out and fixed it. Worth every dollar I paid. I will use them again!! Next time I will not buy a Whirlpool washer and dryer I will spend a little more for a Speed Queen set!!
Jul 10, 2023
Five star freezer repair recommendation! Best in Columbus!
Today I had Carl visit to install a water tank reservoir and evaporation tube in my GE fridge. Carl was professional, extremely knowledgeable and provided excellent service in explaining everything he was doing. After the repair was complete, the fridge kept throwing an error code indicating possible surge but Carl stuck with it and stayed until everything was working. I appreciate the level of care with this service and will be recommending and retaining Applianceman going forward. I couldn't be happier, thank you!
Jul 10, 2023
High value and highly recommended freezer repair services!
Positive: Professionalism, Quality, Value. Nick is an awesome service tech. Very knowledgeable and gave great advice. Has been to my home twice in past year for 4 appliances and has been a pleasure to work with. An asset to your company for sure.
Jul 10, 2023
Prompt and professional freezer repair technicians!
Positive: Professionalism, Value. Over the years I've come to rely on Applianceman Service for both repairs and parts for my frequent DIY endeavors. Their repair service is prompt, professional and fairly priced. Their parts come with free advice to ensure you get it right the first time.
Jul 10, 2023
Best freezer repair service in Columbus, Ohio!
Great Service 👍 Call them! Unlike Sears 800# they actually ANSWER the phone when I called! I had an issue with a Kenmore dishwasher they came out and fixed it did an excellent job! I will definitely be using them again!
Jul 10, 2023
Always the best freezer repair in Columbus!
Positive: Professionalism, Punctuality, Quality, Responsiveness. I have used Applianceman Service for several years and each time--they provide consistent and excellent service. Customer service is ALWAYS positive and they follow up right away. Their technicians are well-trained and knowledgeable as well as polite and pleasant. Mike--who is the manager is always committed to make sure I am kept in the loop if there are any issues that need attention. All in all--I HIGHLY recommend this company for any of your appliances.
Jul 10, 2023
Exceptional freezer repair service! Great for all home owners!
Positive: Professionalism, Punctuality, Quality, Responsiveness. As a builder I understand it's very hard to find good quality work AND good customer service skills.... I've worked with the service tech DOUG twice now and he has both of those things. I go and supervise while he works on various things for my homeowners- he's been enjoyable to speak with and highly knowledgeable both times. He is very polite to my homeowners and relates to them so much so that I've had 2 comments about how nice he was. I will not be using any other company any time soon. Highly recommend!