Applianceman is Your Columbus Ohio Appliance Repair Specialist!
We specialize in kitchen and laundry appliance repair. We also offer labor and parts on all makes and models.

The Applianceman Service is highly rated on Angie's List and a long time member of the BBB.
We have built a superb reputation throughout Columbus, Ohio based on our ability to handle any repair on exclusive, high-end appliances.
Factory Authorized
We are the preferred Columbus appliance repair company for most major manufacturers.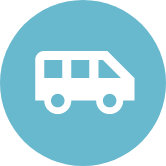 Fast Service
Our repair service is fast! We can often complete your appliance repair within 24 hours.
Highly Rated
We come highly recommended from your neighbors.

Appliance Repair Services We Offer
Refrigerators
Stand-alone freezers
Ice makers
Ranges
Ovens
Cooktops
Microwaves
Dishwashers
Washers
Dryers


Jun 15, 2020
Satisfied with the service!
Our LG refrigerator had stopped cooling, and I had done several diagnostics and repairs myself without success before calling Applianceman. They sent Nick out to my home, and were even able to get me in a day earlier. Nick was very professional and knowledgeable and took into consideration the work I had already done, which I appreciated very much. He had a good idea of what was wrong based on what I had already tried, and walked me through testing and confirming the problem.

Given the cost of the repair versus the cost of a new unit, we decided not to repair this one, and he was able to give me advice and tips for our future purchase.

I'm very satisfied with this service!
Jun 15, 2020
Excellent appliance repair service in Columbus, Ohio!
Today I had Carl visit to install a water tank reservoir and evaporation tube in my GE fridge. Carl was professional, extremely knowledgeable and provided excellent service in explaining everything he was doing. After the repair was complete, the fridge kept throwing an error code indicating possible surge but Carl stuck with it and stayed until everything was working. I appreciate the level of care with this service and will be recommending and retaining Applianceman going forward. I couldn't be happier, thank you!
Jun 15, 2020
Great appliance repair company in Columbus, Ohio!
Positive: Punctuality, Quality, Responsiveness, Value
A Big Shout-Out to The Appliance, great company, they have been looking after my fridge freezer for years. A freezer failed recently, of course this was a Friday afternoon with the prospect of the contents thawing. A helpful call and they were there with a hard to get part. Prompt, efficient, courteous and a fair price. I could not ask for more. 5 Stars.
Feb 10, 2020
A Google review of Applianceman Service.
Great experience! During the initial call they asked about the specific problem we were having to make sure they would have the most likely needed repair parts. We got a call the day before to confirm the appointment and actually called the morning of to offer a visit BEFORE the scheduled window. Once at our house, our tech, Karl was super friendly and efficient. He diagnosed and demonstrated the problem in a few minutes and made the necessary repair in less than an hour. Would definitely use again and recommend.
Feb 10, 2020
Thank you for the Columbus Ohio refrigerator repair!
I want to thank Applianceman for doing such a great job on my refrigerator. They took their time to make sure the job was done correctly. He was even nice enough to take off his shoes before entering in my home. No technician has ever done that, and that means a lot to me. Thank you for being so respectful
Contact Us
The Applianceman Service
200 Hoff Road
Suite J
Westerville, OH 43082
Phone: (614) 259-8868
Fax: (614) 895-9402
info@applianceman.net