Excellent Appliance Repair Service throughout New Albany
The Applianceman Service provides expert high-end appliance repair throughout New Albany Ohio. We ensure that our residential appliance repair jobs are done beyond the satisfaction of the customer. We promise
white-glove
service! Our locally owned and operated small business stands out against all the others in Columbus because we focus on our community and execute our high-end appliance repair service with expertise. Our one-on-one service with our customers keeps them coming back every time.
Find out more about The Appliance Man >>
We fix all appliances!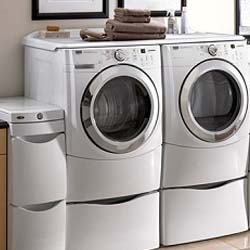 Dish Washer Repair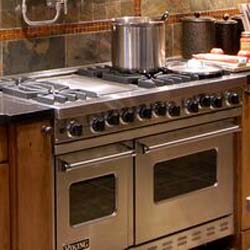 Kitchen Oven and Range Repair
Washer and Dryer Repair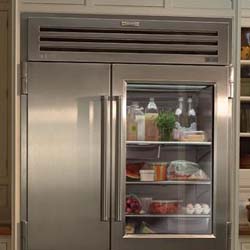 Refrigerator and Freezer Repair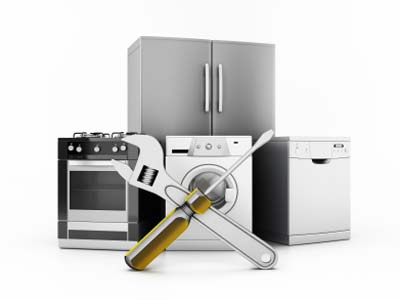 Unmatchable Appliance Repair Service in New Albany Ohio
The Applianceman Service
is highly rated on Angie's List and a long time member of the BBB. We specialize in kitchen and laundry appliance repair and offers labor and parts on all makes and models. We have built a superb reputation throughout Columbus, Ohio based on our ability to handle any repair on exclusive, high-end appliances. In addition to New Albany, we travel throughout the Columbus suburbs, including Powell, Hilliard, Grove City, Pickerington, Gahanna, New Albany, Westerville, Grove City, and all areas in between. Our certified and experienced appliance repair service repairmen eliminate all the worries about your kitchen or laundry room. Our procedures keep your home appliances in top shape!
Appliance repair of all types
Washers
Dryers
Refrigerators
Dishwashers
Ranges
Contact us for Appliance Repair in New Albany Ohio
Call us now: 614-895-8017
Senior Discounts Available! Ask us about our specials! >>
About New Albany, Ohio
The results of our Business Insider's search for America's 50 best suburbs has placed New Albany, Ohio in
first
place. A 21-minute drive from Columbus, New Albany has a population of 8,135 with a median household income of $185,076. With a
home ownership
rate of nearly 94%, the median home value in New Albany is $485,2000. According to Zillow, the largest real estate network on the web, there are 114 active public listings in the city, with prices starting at $200,000 and topping out at $4.9 million. The New Albany Country Club and New Albany Links are among the area's most sought-after neighborhoods, according to Trulia. Crime data from the FBI counts 25 instances of violent crime per 100,000 people in the city. In the New Albany Police Department's September 2015 report, there are four cases of theft/larceny, two of domestic violence, and one of disorderly conduct. Some of the year-to-date police department stats include eight burglaries, one rape, and 14 assaults. Arrests for child endangerment and kidnapping have been at zero since 2014. The poverty rate in the idyllic community is a low 1.2%. Residents stay active with over 600 acres of public parks and green space. Between Bevelhymer Park, Thompson Road Park, and Wexner Community Park, locals have access to baseball, football, soccer, and lacrosse fields, tennis and basketball courts, playgrounds, and plenty of walking trails. Inspired by the success of the library, Plain Township, and the Local School District partnered together in the development of the Jeanne B. McCoy Community Center for the Arts, named after the late wife of John G. McCoy and mother of John B. McCoy. The 35,000-square-foot (3,300 m2) brick building (located contiguous to the downtown learning campus containing the district schools) contains a 786-seat auditorium with balcony seating, a rehearsal studio, a dance studio, a scene shop, and classrooms dedicated to the performing arts. Land for the $15 million
facility
was donated by The New Albany Company.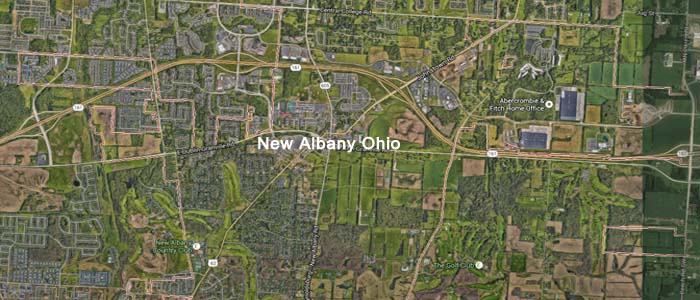 Appliance Repair in New Albany Ohio
Appliance Repair Service in New Albany OH
Applianceman is an expert in repair and
maintenance
the following brands:
Appliance repair in New Albany Ohio
Average rating:
27 reviews
Jan 27, 2018
Absolutely the best!
Absolutely the best!!! Can't score 6 stars or would!
Jan 27, 2018
Great service and exceptional techs
Great service. Exceptional techs. Reasonable rates. These people know the appliance repair business. Very personable staff. Give them a try.
Jan 1, 2018
Highly recommended
Initial service order was lost so they rescheduled for the very next day.
Jan 1, 2018
Timely appliance repair service
Work was completed satisfactorily. Repairman was on time and very professional.
Jan 1, 2018
Highly recommend
Went very well. Technician prompt, friendly, and informative. Order parts in event needed but not needed and did not push to purchase and install.
Nov 1, 2017
Provides quick response for service
Provided quick response to a request for service. Arrived on time for the appointment and called in advance to let me know when he would arrive. Quickly identified the problem, had the part in his truck and finished the repair in a prompt manner. Assured me that he would return free of charge if I had any problems. Very courteous. Highly recommended.
Nov 1, 2017
Very pleased with the service
Scheduled an appointment and they were able to get me in two days later. Had to block out a 4-hour time slot (8a-12p) though. Called within 15 minutes of arrival and arrived at 9:15 a.m. Andrew quickly diagnosed the problem, it was a malfunctioning valve. Had the part on the truck and replaced. The whole process took about an hour. Very pleased with the service. I asked him about our ice dispenser on the refrigerator. Took one look at it and told me what was wrong and how to fix it (no cost). Now that's service! I would recommend and use them again.
Nov 1, 2017
Highly recommended!
To say that the repairman did a great job was an understatement. He explained at each visit what he was doing, and tested parts before and after installation each time. He also gave advice on a couple other issues I was having with other appliances. I would recommend them and use them again as well.
Nov 1, 2017
Reliable and knowledgeable
We arranged to have a technician from the Applianceman Co. Come to look at our refrigerator, which was not cooling. The technician arrived on time as agreed and quickly diagnosed the problem (a corroded connector to a sensor), one that a less knowledgeable technician might have missed. He was very polite and helpful. I understand why Applianceman has so many good reviews on Angie's list. One very important feature of their service is their reliable scheduling procedure wherein they state the day and time period (a.m. or p.m.) When they will arrive and the service person calls to confirm 40 minutes before he is to arrive.
Nov 1, 2017
Quick work on appliance repair
Very good work, in and out quickly, pleasant