Excellent Appliance Repair Service throughout Gahanna
The Applianceman Service provides expert high-end appliance repair throughout Gahanna Ohio. We ensure that our residential appliance repair jobs are done beyond the satisfaction of the customer. We promise white-glove service! Our locally owned and operated small business stands out against all the others in Columbus because we focus on our community and execute our high-end appliance repair service with expertise. Our one-on-one service with our customers keeps them coming back every time. Find out more about The Appliance Man >>
We Fix all Appliances!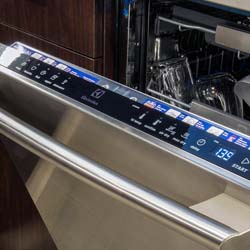 Dish Washer Repair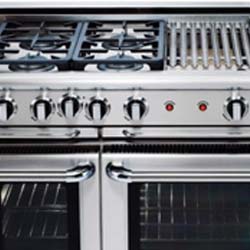 Kitchen Oven and Range Repair
Refrigerator and Freezer Repair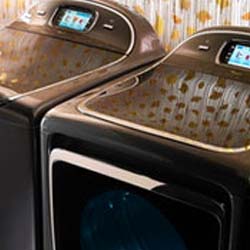 Washer and Dryer Repair
About Gahanna , Ohio
Gahanna is known as "the Herb Capital of Ohio". The city's location is just east of Columbus, five minutes from Columbus International Airport and close to Central Ohio's most popular attractions. Gahanna has been named an Ohio Magazine BEST Hometown, one of the best places to retire by Black Enterprise Magazine AND was listed among the top 100 places to live by Money Magazine.
Charm, style, and convenience converge along the bank of the Big Walnut Creek, providing visitors with dramatic views, premier dining, boutique shopping, paddle boating and fishing at the breathtaking Creekside Park.
Gahanna's Herbal Trail was created in May 2012 to celebrate and connect all things herbal in the city. Here, visitors can discover 45 Herbal Trail partners—culinary, eco-learning, herb farms and gardens and shopping, wellness and beauty destinations.
Unmatchable Appliance Repair Service in Gahanna Ohio
The Applianceman Service is highly rated on Angie's List and a long time member of the BBB. We specialize in kitchen and laundry appliance repair and offers labor and parts on all makes and models. We have built a superb reputation throughout Columbus, Ohio based on our ability to handle any repair on exclusive, high-end appliances. In addition to Gahanna, we travel throughout the Columbus suburbs, including Powell, Hilliard, Grove City, Pickerington, Gahanna, New Albany, Westerville, Grove City, and all areas in between. Our certified and experienced appliance repair service repairmen eliminate all the worries about your kitchen or laundry room. Our procedures keep your home appliances in top shape!


Appliance Repair of all types
Washers
Dryers
Refrigerators
Dishwashers
Ranges
Contact us for Appliance Repair in Gahanna Ohio
Call us now: 614-895-8017
Senior Discounts Available! Ask us about our specials! >>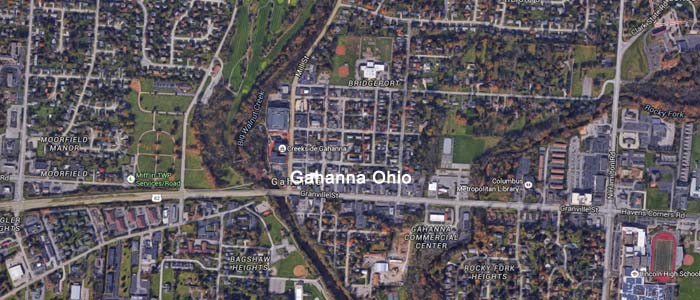 Appliance Repair in Gahanna Ohio
Appliance Repair Service in Gahanna OH
Applianceman is an expert in repair and maintenance the following brands:


Appliance Repair in Gahanna Ohio
Average rating:
47 reviews
Feb 9, 2018
Great service
Great service. Exceptional techs. Reasonable rates. These people know the appliance repair business. Very personable staff. Give them a try.
Jan 27, 2018
Best service
Absolutely the best!!! Can't score 6 stars or would!
Jan 9, 2018
Friendly and prompt
Friendly and prompt. And fixed my plumbing issue the first time. Everything I want in a service provider!
Jan 9, 2018
Fixed expensive range
They fixed an expensive range that my daughter bought even though it was 18 years old, during the initial service call for a great price!
Jan 9, 2018
Prompt and professional
I would recommend Applianceman for any repairs. They are prompt and professional.
Jan 1, 2018
Quick and informative technician
The technician was very quick, informative and even went out of his way to fix a drainage issue that was not part of the service call and give me some helpful pointers to maximize the cleaning power of my dishwasher. I would definitely use The Appliance Man again!
Nov 30, 2017
Quick fix
All three issues were fixed in approx. one hour. Excellent!
Nov 9, 2017
Shows up with a solution
Always shows up with a smile and solution!
Nov 9, 2017
Fast service
Very fast service and technician was super friendly and helpful.
Nov 9, 2017
Quick resonse
Someone actually answers the phone when you call and are ready to help you! Quick response...out and fixed right away!
Page 1 of 5:
«
‹
1
2
3
4
5
›
»